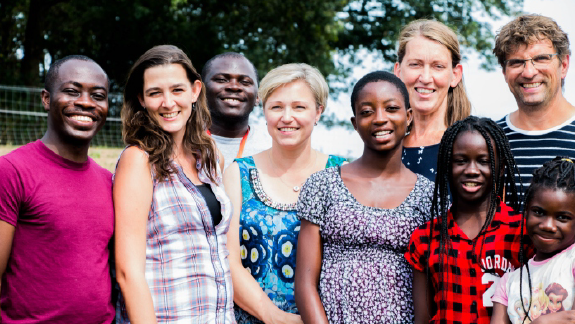 WE ARE LOOKING FOR YOU – YES YOU!!
Our Volunteer Programme does not require volunteers to learn a new skill or acquire particular skills to enable interested and passionate individuals serve as Volunteers. Just tell us who you are and we will tell you how and where to serve. Serve as a Volunteer right from your home in any part of the world you find yourself.
Volunteers are made to serve in their most experienced fields and fields of competence to enable them  enjoy the term of their service and gain self-fulfilment through their service as they make a difference in the lives of many. Our Volunteer Service Programme is flexible and allows you to serve in your own free time and days in your own unique convenient schedule.
Volunteers can serve one hour a day, a week, a month, a year or serve some days a week, a number of days a month, several days over a number of months or several days a year.
The Foundation is generally run on the goodwill of our team as well as our partners, patrons and volunteers. But our team, partners, patrons and volunteers are never enough to do it all. We are more than happy to hear from you on your decision to help us make a positive impact in touching lives.