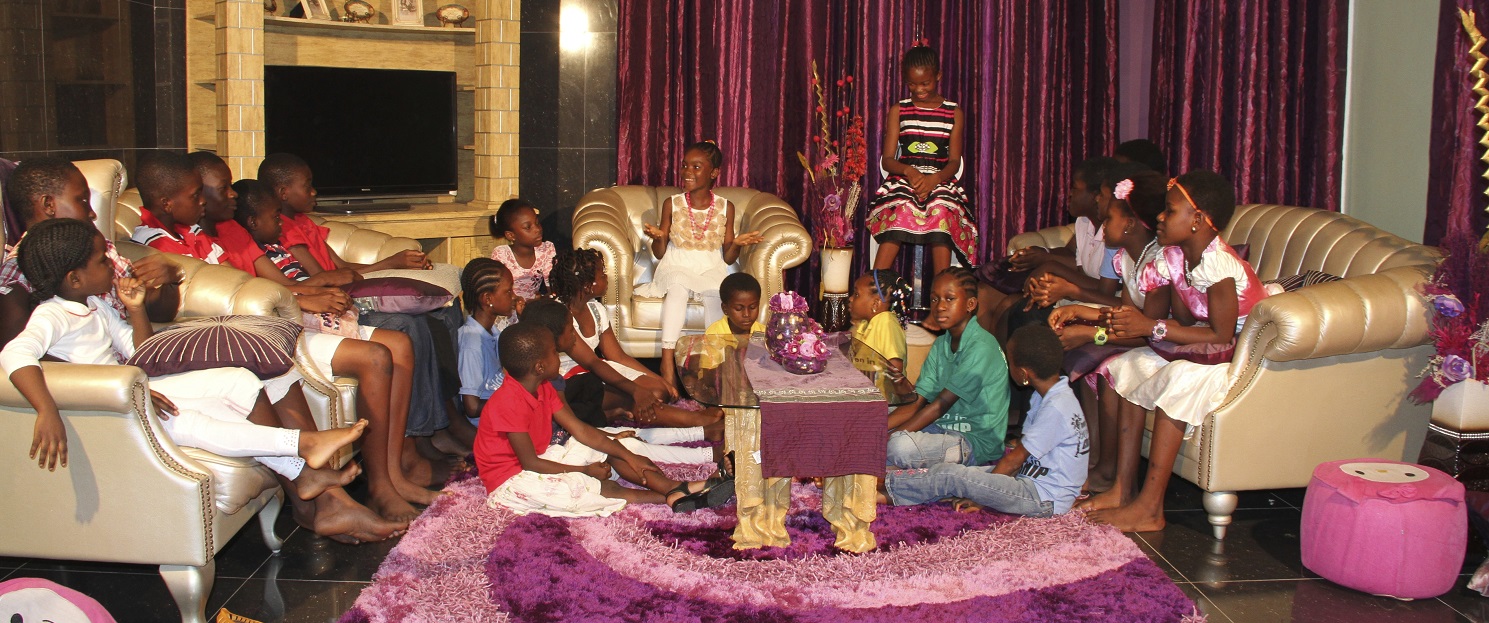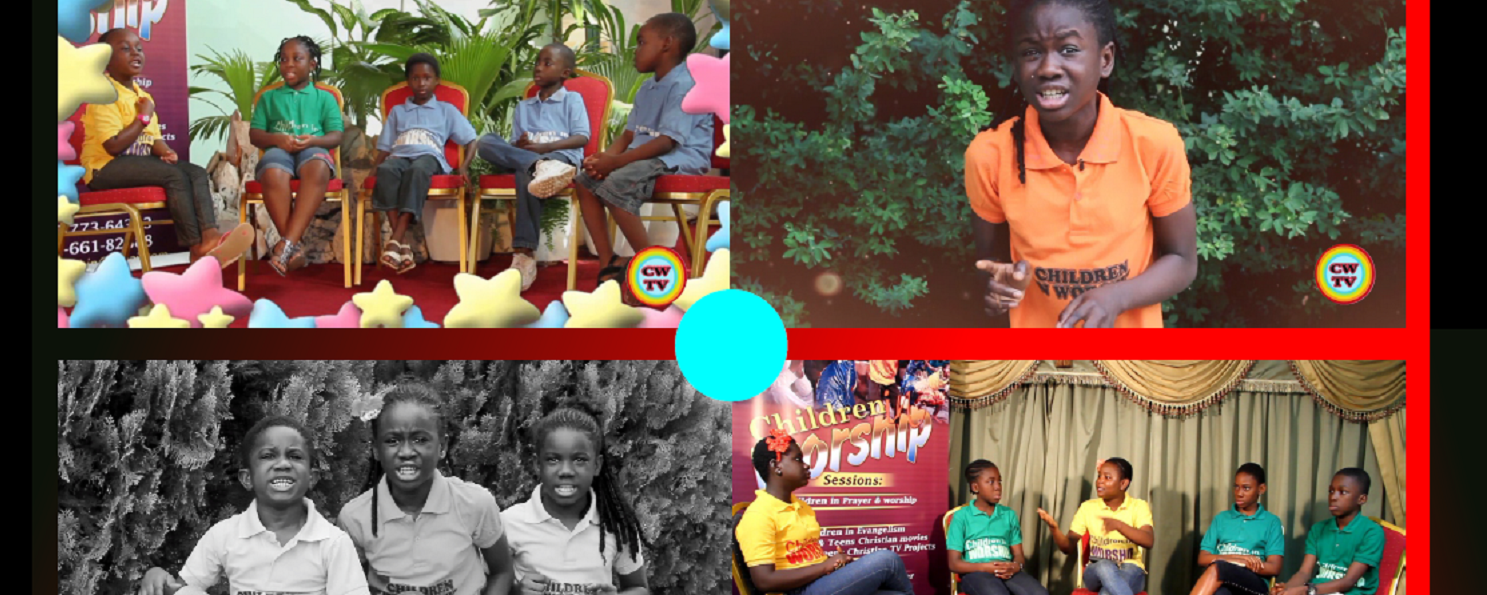 CHILDREN IN WORSHIP TV
Children in Worship TV bestaat al sinds december 2013 en wordt in samenwerking met Ghana's nationale televisie (Ghana Broadcasting Cooperation) uitgezonden.
Ondanks uitdagingen in projectfinanciering, gaat Children in Worship TV door met het uitzenden op de Ghanese nationale televisie (GTV & GTV Life) voor 180 minuten per week, 30 minuten per dag van maandag tot en met zaterdag. GTV/GTV Life draagt bij in de wekelijkse uitzendtijd, terwijl de CTIW Foundation de nodige inhoud voor de uitzendingen produceert.
Het programma bemoedigd vertrouwen in kinderen, inspireert hoop en liefde en toont de onvoorwaardelijke liefde van God aan de kijkers. Kinderen krijgen een beter perspectief op Gods liefde die toegankelijk is voor iedereen en leren hoe ze deze boodschap kunnen overdragen en de wereld kunnen inspireren.
Onze afleveringen kunnen ook online worden bekeken. Abonneer je op ons YouTube kanaal en mis geen enkele update!

We zijn op zoek naar jouw hulp overal in de hele wereld. Hoe kan je ons helpen?
Je kunt je als vrijwilliger aanmelden om kinderen te trainen en begeleiden tijdens onze trainingen;

Je kunt bijdragen aan de kosten van het vervoer voor vrijwilligers om naar de training en/of opnamelocaties te komen;

Je zou leer- en leermiddelen kunnen sponsoren die helpen om kinderen verschillende thema's te laten begrijpen en hoe ze de geleerde lessen kunnen gebruiken om een impact op de wereld te maken;

Je kunt media-apparatuur doneren of bekostigen om mediaproducties te ondersteunen zodat we meer kinderen kunnen bereiken met een hogere kwaliteit afleveringen;

Je kunt over het algemeen financieel bijdragen aan het sponsoren van de productiekosten per jaar, voor geselecteerde maanden of geselecteerde weken;

Je zou ons kunnen helpen door trainingslocaties aan te bieden die gebruikt kunnen worden het trainen en begeleiden van de kinderen in die gemeenschap;

Je kunt muziekinstrumenten doneren die bijdragen aan de ontwikkeling van muzikale talenten van de kinderen die onderdeel zijn van het programma;

Je zou kunnen helpen met het verstrekken/ aanbieden of sponsoren van eten, drinken, snacks etc. voor training en opnamedagen.